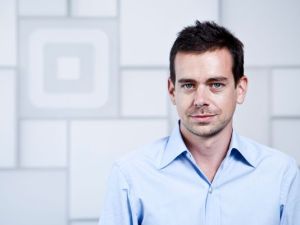 "Michelle's food and service were impeccable. I couldn't have been happier."
~ Jack Dorsey, Co-founder of Twitter and Founder & CEO of Square
**********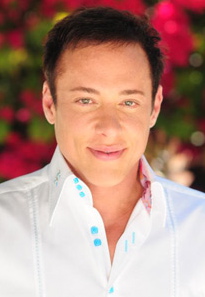 As the founder and tv personality of an international skin care & cosmetic company, I travel extensively and have a very hectic schedule. Since I hired Michelle Globis as a private chef to make me paleo meals, I'm healthier, leaner and more focused. I have more time for myself to either take care of business or have extra personal time. I am thrilled with how my body is responding and its wonderful to find quality food prepared with love waiting at home for me after long business trips. She also gives me guidance when I'm traveling if I have a food question so I can make the best choices – she's just a text away even if I'm in Australia! What truly exceeded my expectations was how delicious Michelle's meals are…I look forward to each one with anticipation! The variety of meals she prepares is huge so I never get bored and I'm so excited that I get to have amazingly delicious desserts and cookies that are still nutritious & healthy. At first, I couldn't believe they were good for me! I am so impressed with the nutrient dense way that Michelle creates her meals. I used to look forward to eating out at restaurants at least four times a week , now I eat out maybe once and even that I do grudgingly… lol. Seriously Michelle's meals are so much more satisfying and I feel no guilt while eating them. I just love it!!
~ Dimitri James, Founder & CEO of Skinn Cosmetics
**********
On our first trip to Palm Springs for the MovNat Spring 2011 workshop series, we were lucky enough to be hosted for three amazing days by Michelle, a past participant of a MovNat 9-day workshop in Brazil.  I say lucky because she was an     in-cre-di-ble host.  She took Paleo eating to the gourmet realm throughout our stay.  Thank you Michelle!
~ Erwan Le Corre, Founder of MovNat®
~ Clifton Harski, MovNat® Master Instructor
**********
Thank you, Michelle, for making our Anniversary dinner. It was a special meal and very delicious. We enjoyed it very much! And thank you for throwing in the extra treat.
You ARE wonderful and so is your food. Yum!!
With much appreciation,
Patrick & Jennifer Scanlan
Palm Springs, CA
**********
At the young age of 51, I had the agony of suffering from an enlarged prostate. I have been catheterized on several occassions – once over 3 weeks! – and after a month the prostate medication usually starts to work. Interestingly, I had also noticed feeling bloated after eating during the last few years yet was not actually overweight. I am prone to having a lanky, lithe body and have worked out off and on over the years so I felt I was about as thin as expected for my age. I would also suffer from sore joints tingling at night as I slept or attempted to.
I have been practicing The Palm Springs Plan or as close to it as possible for about 5 months with great results. My blood pressure is at an all time low…the prostate "plumbing" is like new! I lost my excess body fat I had gained over the years and have my figure back from my late 20's. I have much more energy and my joints feel better. I learned and experienced that gluten and grains cause inflammation…hello…enlarged prostate! My bloated feeling only occurs if I wander off the paleo lifestyle…so I am a true believer and enjoy the delicious creative meals my partner develops through understanding the philosophy behind the diet…And its a pretty good way to avoid many over anxious surgeons who would rather put you under the Knife!
L.J., Palm Springs, CA
**********
Michelle's clear vision and guidance helped me put my relationship pattern into perspective. I was unable to see it on my own until now. My life has changed dramatically for the better and I'm very grateful to her.
Thank you Michelle!!
Shauna Mason,  Palm Springs, CA
**********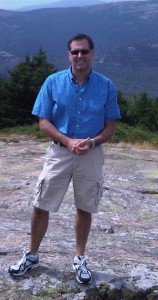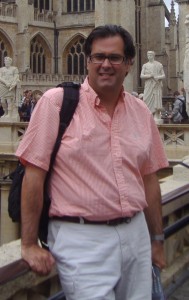 "Peter, you really need to lose forty to fifty pounds."  Those words from my doctor struck a fear in me that paralyzed me.  I thought: How is that even possible?  Forty to fifty pounds seemed so insurmountable.  My doctor must have seen the look on my face as my demeanor changed.  His next words were, "But I know it is difficult with your lifestyle."  I did not need his excuses.  I had enough of my own.
I was aware of my health issues: being overweight, having a weak back, joint stiffness and some sexual dysfunction.  I also had a front row seat in seeing diabetes and it's horrible effects with close family members and friends.  I know that this disease is a horrible one but I still could not seem to find the strength and the self care needed to make changes in my life.
I should tell you now that I when I was introduced to The Palm Springs Plan, I was at my record high of 237 pounds (108 kg).  At 44, I was having flexibility issues and my whole body felt like it was many years beyond its chronological age.  I could not go down a flight of stairs without taking them step by step.  I had no idea of the poor health I was in both physically and emotionally.
I am now celebrating my one year anniversary of living The Palm Springs Plan.  I have turned 45 and now weigh a healthy 170 pounds (77.5 kg).  I have gone from a tight 38 inch waist to a comfortable 32 inch waist.  I look and feel much younger.  I would see people that I had not seen in months and they did not recognize me.  It was exciting.
The benefits from The Palm Springs Plan are amazing.  I had no idea that I could feel this good.  I sleep more soundly.  I am more alert.  My posture has improved. I no longer have stiffness in my body.  My skin feels and looks so much healthier.  I never feel bloated. My digestive system is "regular".  I cannot even begin to tell you what it has done for my sexual appetite and performance.
I was introduced to The Palm Springs Plan by my long time friend of 26 years, Michelle Globis. All the years I have known Michelle she has always been healthy, active and committed to total health and healing.  I witnessed in January 2010, the decline of her mobility and the toll it took on her normally positive attitude. In March of the same year she was so excited to share with me the revelation that so many of those health issues had disappeared in such a short period of time.  She told me about her research and results. I listened and even attempted her suggestions.  It didn't last long.  I was traveling over 200 days that year and fell back on old excuses on why not to follow the Plan.  I did however, always hear Michelle's excitement in her work with others and their success.
We made plans for me to visit her over the holidays in December 2010.  I lived with her for three weeks.  It had been 7 months since I had last seen Michelle.  I could not believe what I was seeing.  She was the Michelle I had known from ten years ago!  She was younger, fitter and so energetic once again!  Was I a Palm Springs Plan believer at this point?  Not quite.  During this three weeks Michelle was cooking breakfasts, lunches and dinners.  We would go out to eat as well.  She was following her Plan and I was as well while at her home but when we went out it was "my time" to eat the way I normally did.  I remember Michelle making things like her legendary pate.  She was making asparagus sautéed in bacon.  She was making grass-fed cheeseburgers (without the bread), beef tenderloin, roasted shrimp, deviled eggs, fritattas, and the list goes on including incredible desserts like Pomegranate-Champagne sorbet and Chocolate Chip Cookies.  I was eating well.  In my mind I was thinking: "Oh God Michelle.  You are going to kill me with all this food and I'm going to get even bigger."  Well, just two weeks into being at her house I was losing significant weight.  I could feel and see the difference…I had to go buy a new belt!  She got my attention now…..
As my visit winded down I noticed I no longer had my cravings for sugar, bread, pasta and rice.  I was heading home to Santa Fe to start what was to become my busiest travel year in my 25 year history as an International Tour Manager.  Unknowingly, I was about to embark on a 278 day travel year!
This was going to be a challenge.  How was I going to live The Palm Springs Plan "on the road"?  The menus I am accustomed to are "tour menus".  They are limited and they are definitely not natural or organic.  I kept telling myself:  "You can just do the best you can with what is available."  And that is exactly what I did.  I had already eliminated as much sugar and grain as possible. Michelle made me realize that there was much more planning needed on my part.  She stressed I needed to be aware of eating more often and not miss breakfast as I often did.  When I had the opportunity to eat lunch, I did.  Grocery stores became my best friend.  I would make sure I had nuts, pickles, olives, canned tuna, prepared tuna salad, stuffed cherry peppers, even cold cuts. Deli meats presented a bit of a dilemma because I know they are processed and not the ideal choice but much better than fast food.  I became a label reader and made the best choices I could with the challenges of traveling and constantly eating out. Michelle was right, I would eat well and I would never be hungry.
I was blessed to have Michelle support me with her vast knowledge and guidance. My friends around the world encouraged me to continue as they saw "less" of me and a happier me.  An integral part of The Palm Springs Plan is support. Michelle's support and experience were key ingredients to my success. Sometimes on my tour circuit, three or four weeks would lapse between revisits.  The look on my friends' faces was encouragement enough.  Their kind words of how much happier, better and younger I looked kept me going.  All this time, Michelle was a constant in providing more knowledge and more encouragement. Her availability to me via telephone and various social media like Skype and FaceTime was priceless.
I did have the few people close to me that would say: "Now that's enough Peter.  Don't lose anymore."  I would say to them, "You never told me to put down that pizza when I was 237 pounds, please, don't tell me to eat it now."  I had found a strength inside myself. I found a new way of eating, a new lifestyle and I was confident and I will add "blown away" by the results.  I love sharing my success and the strength I found with other people.  Some responses are the same.  "I could never give up pasta. I could never give up bread.  I love rice."  I smile…and I know they are not ready yet.  I was there once.  I do say to them with kindness "That is fine but you will never lose the weight"  Or I will share "I love being sixty-seven pounds lighter more than I love bread."  or "I like being at less risk for diabetes than I like pasta."
I have since been back to my doctor.  On one visit he was pre-warned by the nurse; "Wait until you see Peter Camara."  He walked in and looked at me and said; "Oh, I'm sorry.  I am looking for Peter Camara."  That was about 6 months into living The Palm Springs Plan.  I had lost between thirty-five to forty pounds by then.  He listened to how I was living and how I was eating.  When reviewing my blood work, we found my cholesterol was lower than when I began and my blood pressure was excellent.  I am looking forward to my next blood draw.  How crazy is that??
Peter J. Camara,  Santa Fe, New Mexico
**********
First, I want to thank you for opening my eyes and mind on eating the right foods. No bread, donuts, pizza, cereal unless its made with almond flour! In the 2 weeks Mom & I were visiting you in Palm Springs, I lost 10 lbs and 75 points off my diabetes – which now make me on the low side of normal. I didn't even know I was on a diet! What a nice surprise. It's really so easy and delicious…I've never felt better. Not bad for 66 yrs old. Love, Dad