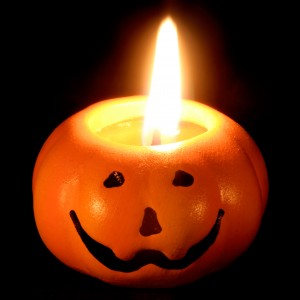 Halloween can be scary when thinking of the ingredients in all of that pre-packaged candy. You can try making tasty, healthier treats for your family like Elana's Pantry does – although I alter her recipes if I want to try one because I don't use agave nectar or grapeseed oil as she does – replacing them with raw, organic honey and coconut oil – this option of homemade also works with hosting or going to a Halloween party but we know the "trick or treaters" and their parents frown on homemade treats for a number of reasons…some frightening…and not in a good way! So what is a healthful minded person to do…
when the doorbell starts ringing? One option I've found that fits the bill for both fun for kids and mindful for adults are the Endangered Species Chocolates: They are most known for their Organic Bug Bites…each chocolate square contains a fun and educational insect trading card…perfect for the Halloween bowl. This year they have bulk Halloween Treats available in milk, dark and supreme dark chocolate which is reasonable at $.25/pc for a bag of 160 pieces. There is also a smaller bag available. This is also a company that not only makes delicious, high-quality chocolates but they are also making a difference in so many ways including supporting species and habitat conservation.
Now, what to do once the little ones come back from their "trick or treat" extravaganza with sacks full of high fructose corn syrup in all colorful shapes and sizes? It is a dilemma that most families can be "terrified" to tackle but smart boundaries and a game plan will keep everyone happy. Elana says "Our strategy now is to let them trick-or-treat. However, when they get home, we offer them money for their candy –we pay by the piece, and they love it. Even though they are still left with sugar to eat, they probably sell us about 80% of their haul and then keep the special things that they really like. The boys are at an age right now, 11 and 13, where they are increasingly out of the house and have more freedom of choice to exercise surrounding food. And selling the candy to us allows them to create their own boundaries with foods they know are seductive, yet devoid of nutrition." Another suggestion works from an orthodontist who "will weigh the candy and give them a gift card for $10 dollars for 10 lbs of candy" and a mom suggests "when they are done for the night they hand over all but a few pieces in exchange for a trip to toys r us. We let them pick out a new toy or craft project within a reasonable price to enjoy. This lasts longer than a piece of candy and they have fun with something new!"
I feel its important for us to participate in all the events that are a part of our national and community fabric. Let's face it, life is fun and nothing is more joyful that watching children enjoy themselves yet we can use these moments to make better, creative choices that doesn't diminish the joy or fun at all instead of feeling helpless against the enormous tide of junk candies and suffering from the chemical consequences. As I say, it's not about being perfect…it's about doing better…today!